Columns
New Construction of a House
designing the home to the specifications of the client's piece of land
One wonderful thing about working in the ancient former capital city Kyoto has been that even today we can see traditions and innovations side by side, melding into a functional society.
Working here, I have gained practical experience of the history and traditions of Japan, and it has taught me to create architecture for the present in harmony with the essential spirit of Japan that resonates with primal emotions of people, and which is quite different from what others create in so-called 'Japanese style'.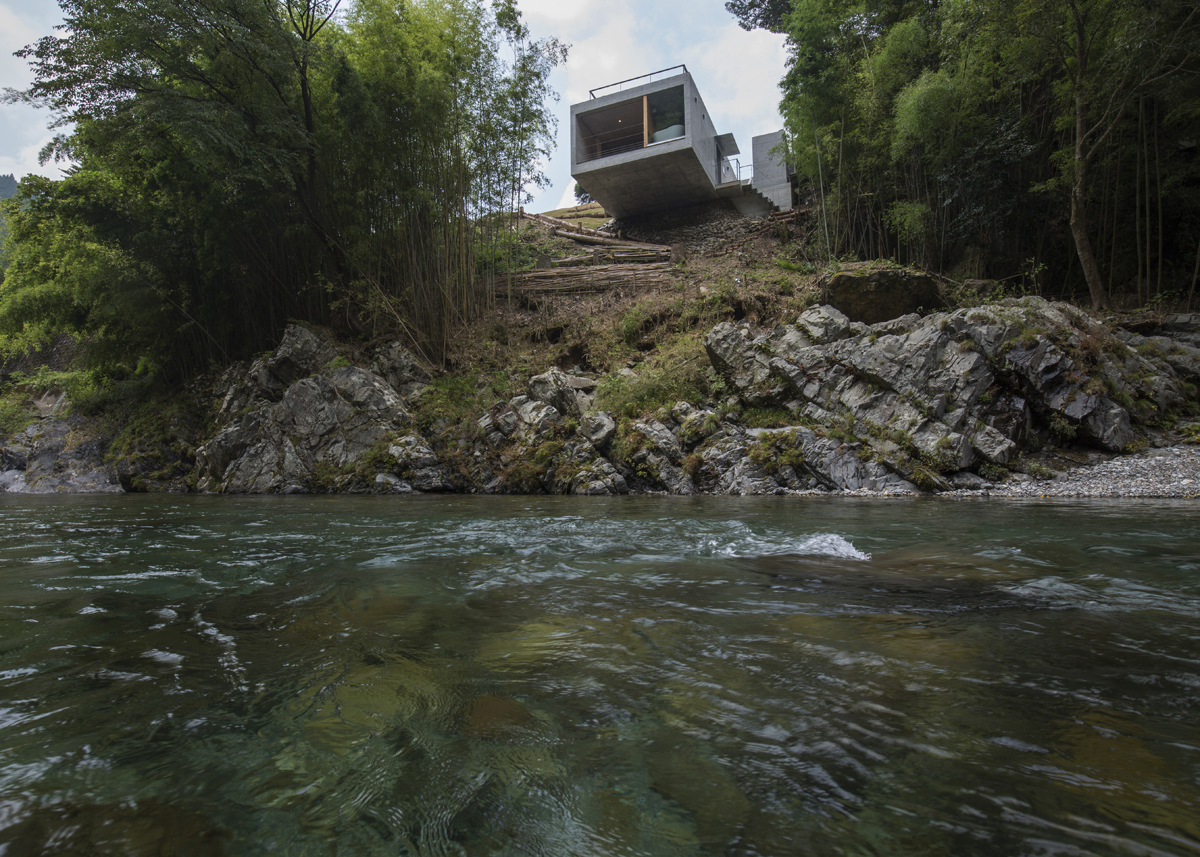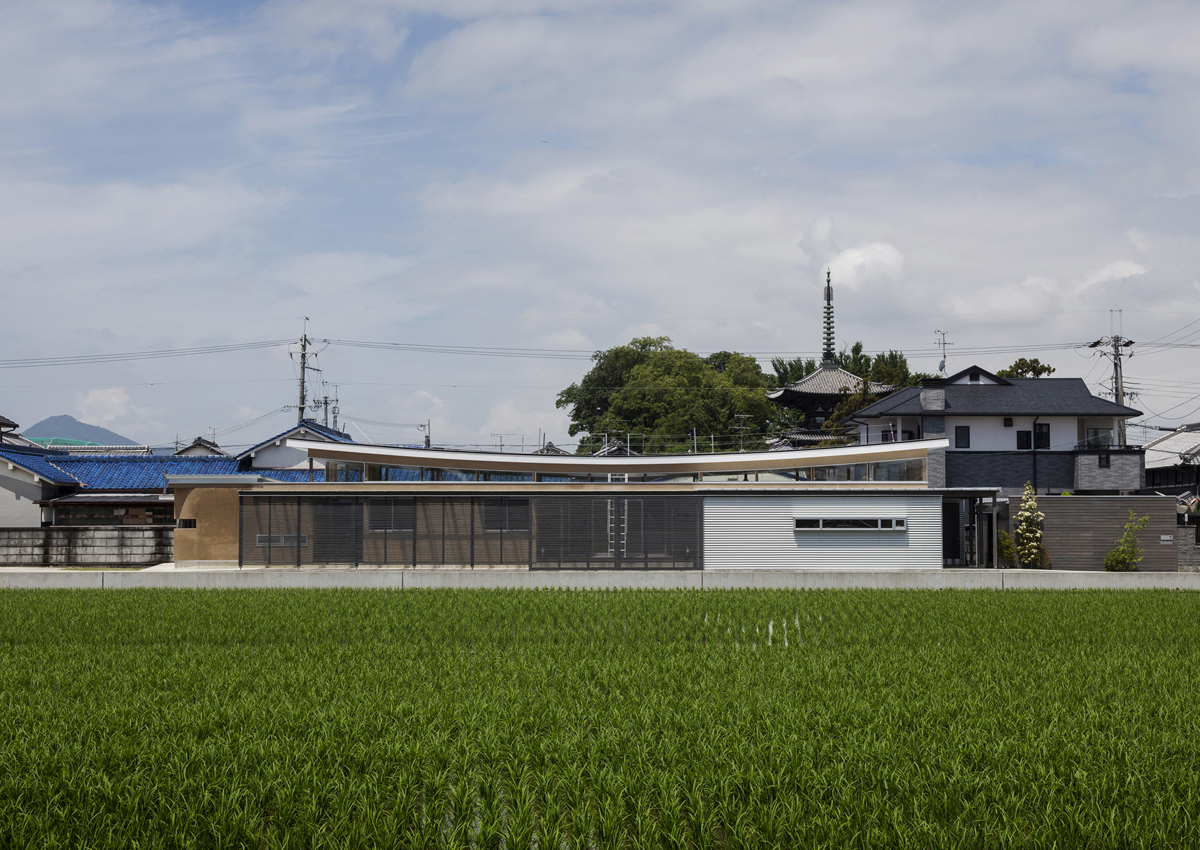 Our present lifestyle cannot be said to be a product of recent days. The kind of life we lead changes and is created and recreated with the generations, with new interpersonal relationships and a changing family structure. In some cases, people go back to living the way they did in the past. There are tides with ebbs and flows in the lifestyles of people, and observing this, I question whether it is in fact always a good idea to design houses to fit contemporary styles, fashions and systems.
It is my policy when designing a new house to avoid following fashions created by others, but instead to explore the possibilities of the new construction without restricting myself to trends.
Every client and every piece of land and environment is completely different from others, so it is not desirable to adhere to one formatted style for all situations. I believe that the best approach is to consider the client's needs and the possibilities lying within the piece of land, and to use these to create a unique piece of architecture that will create the best and most comfortable home for the client. For example, when the client has a long, narrow, flat thin piece of land in a crowded part of Kyoto city, the best way to take advantage of this is to build around a central courtyard. In another case, where the piece of land is on a hillside, to create an openness to the architecture, instead of flattening the land, the slope can be used as an integral part of the design to create an attractive building that becomes part of the landscape instead of just being on top of it.
Each piece of land in its own environment – hillside, riverside, crowded residential area or forest – and the needs of the owners of that building should be the factors that shape the way the building is created.
New Office Buildings
Architecture that expresses a company's concept
It is usual to design workplaces and office spaces as utilitarian environments that can be used efficiently. However, even though such places are different from 'living space', they are nevertheless where people spend a great deal of time, so it is my opinion that such areas can be enriched to become not only efficient business areas, but also a bridge-way connecting to the outside society.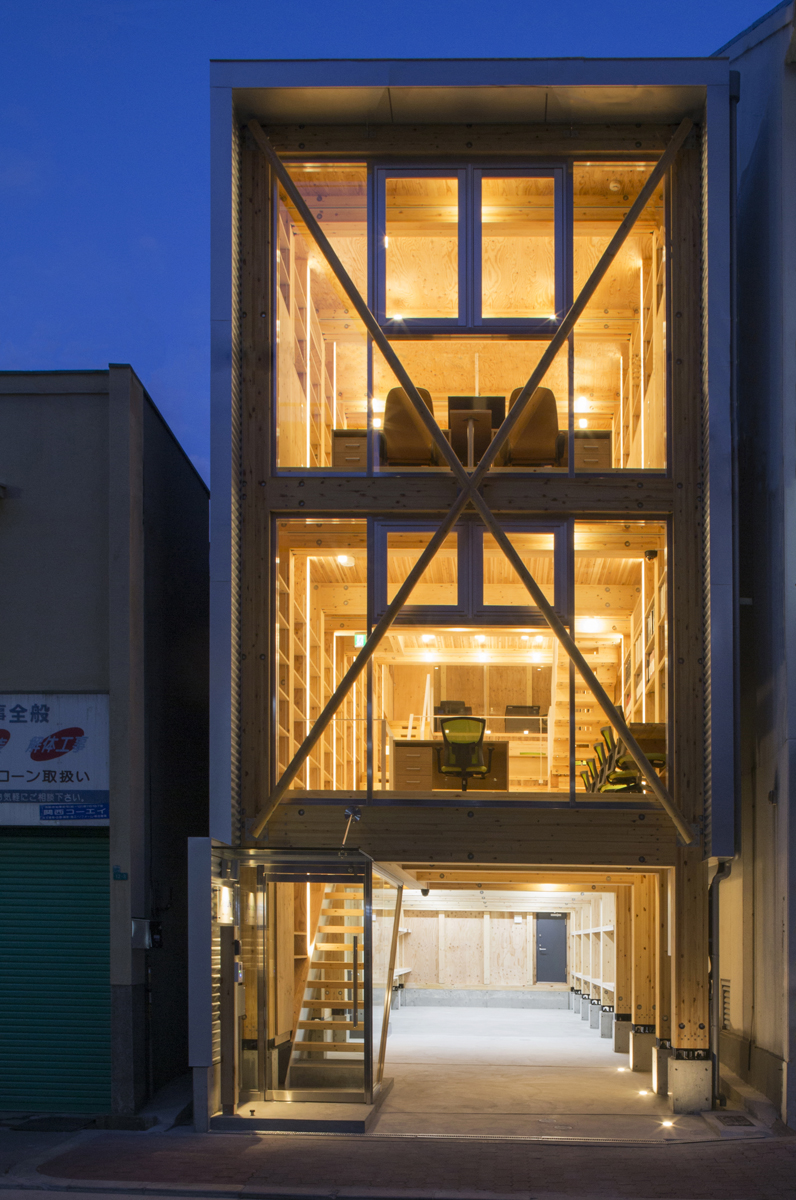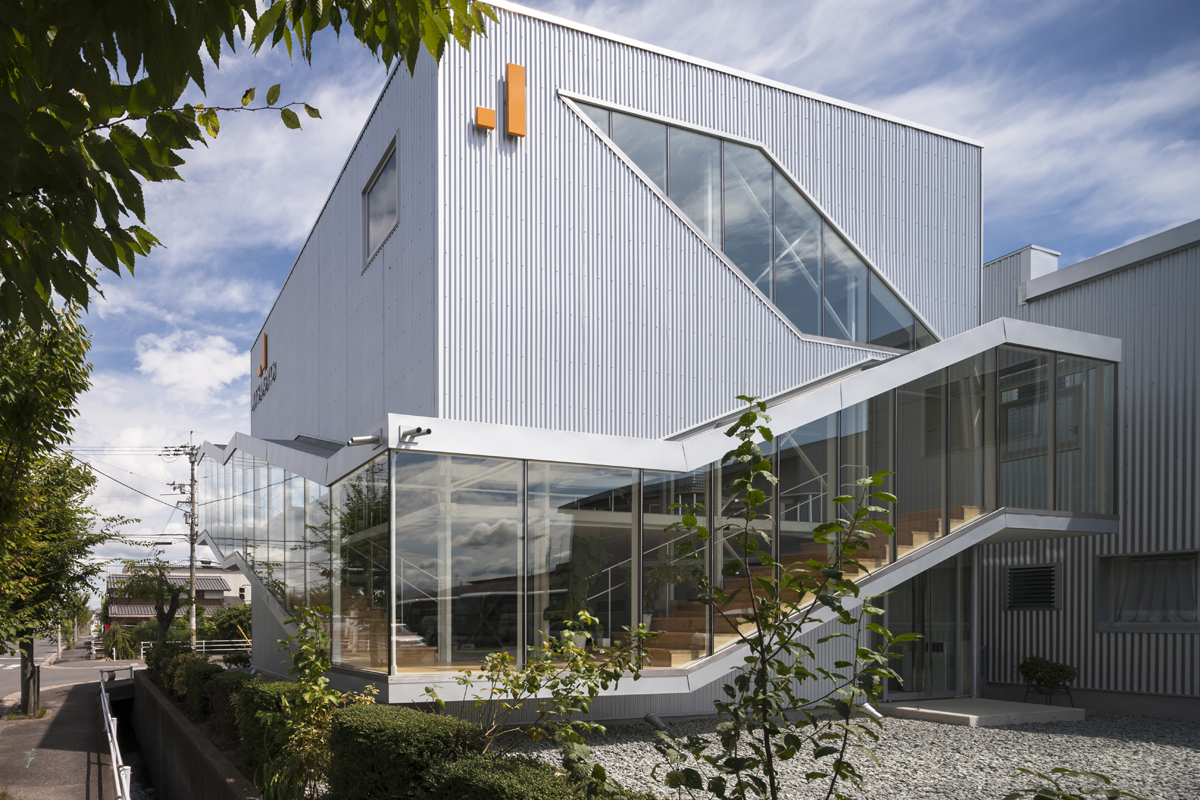 Depending on the occupation, organization, generation or individuals, there are workplaces that are suitable and those that are not, so the architect must at all times keep in mind the kind of work that is to be done in the environment s/he is planning. If not, the value of the workplace as a piece of architecture does not exist. However, it is important that the architect work to eliminate the image conjured up by the word 'building' – that of an inorganic and cold space made of metal and concrete, and show how much possibility there is in an office that is lit by the sun and warmed by the presence of wood features in the design
Rehabilitation of old houses
In order to allow history and tradition to play a role
Recently there has been an unprecedented boom in renovation. Some attribute it to TV programs on this theme, but I feel that there is a different root cause.
To introduce a slight tangent, I have a German-made dishwasher at home. We have used it for 25 years. That is not to say that it never broke down, but the manufacturer has never once suggested that we replace it with a newer model. If it needs repair, we call the mechanic to fix it and pay him to do so. With the occasional repair, we have used it for 25 years.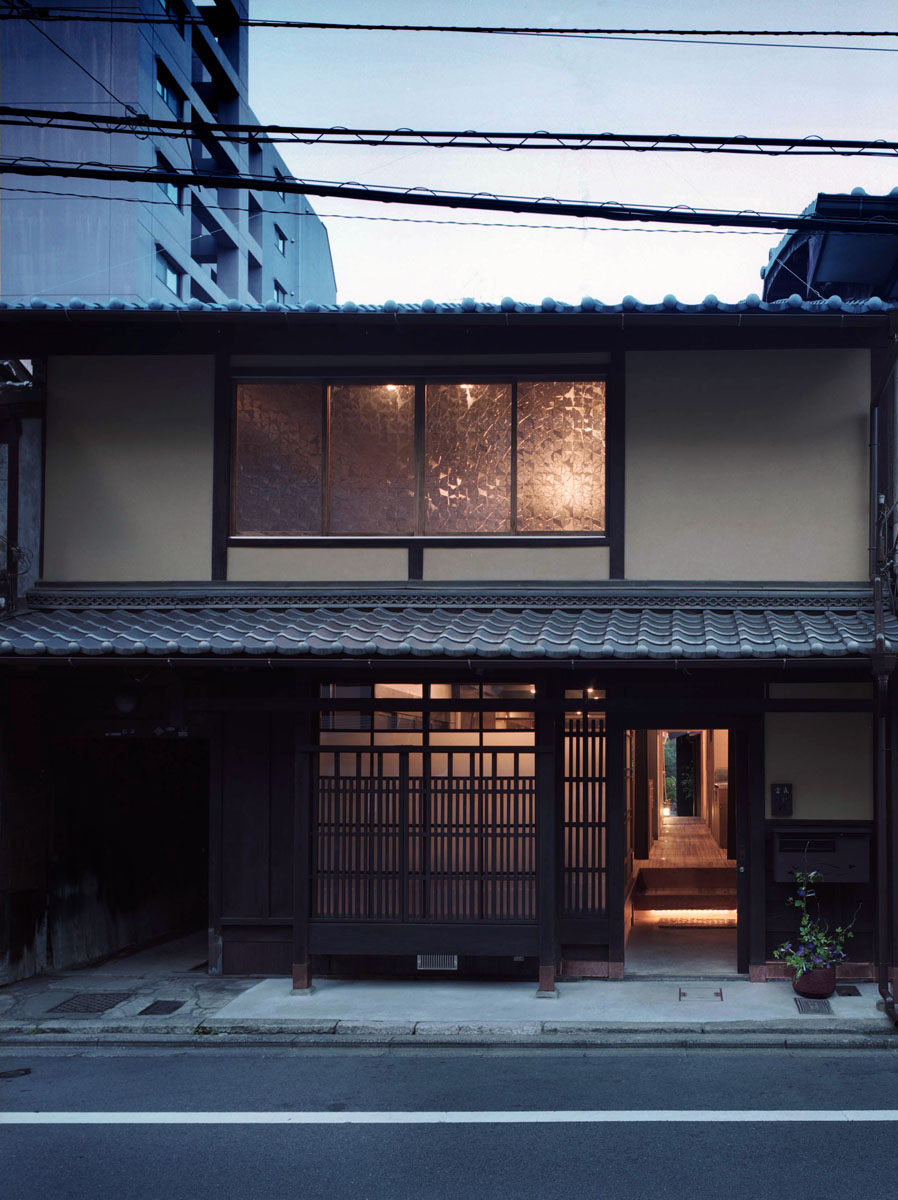 It is my opinion that we are quick these days to replace things after we have used them for a while and they break. We have our reasons for doing so – the catalog says the performance of a new one is excellent, it is beautiful, the design is good, and so on. I feel that this kind of policy extends also to housing. When a home becomes old, in my experience, there are not a few people who choose to demolish it and construct a new one.
For any remodeling, one begins by selecting what needs to be removed and what needs to remain. In many cases, there are newer additions that have been incorporated into the original structure, but that does not mean that since the original part is the oldest it must be demolished. In some cases, of course, parts are so damaged that they cannot be reinforced or refurbished, but it is my opinion that the original elements are often worth saving because they come from a time when construction began with cutting down trees, and were constructed using traditional Japanese ideals, customs and techniques
Rebuilding houses
Recently, the idea that a second life after the age of 60, the so-called 'golden years', should be positive and meaningful has become popular. Some people move house and an increasing number of second lifers request designers to rebuild, remodel, redefine space, add on rooms and so on. I have had requests in the past to create atelier space or add on a tearoom, but recently I have been delighted to meet the challenges of requests for a cafe, a gallery and even a private chapel to be added t residences or facilities, to allow clients to enjoy their 'life extension'.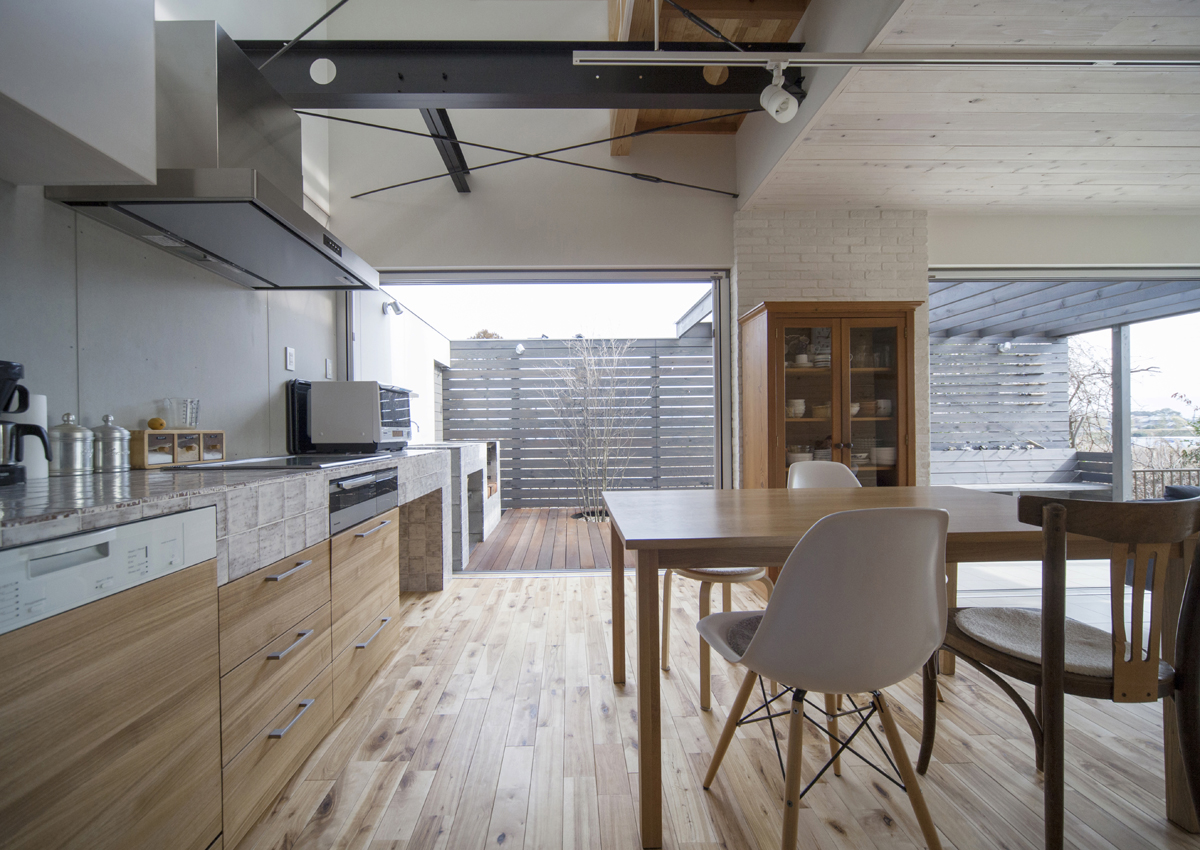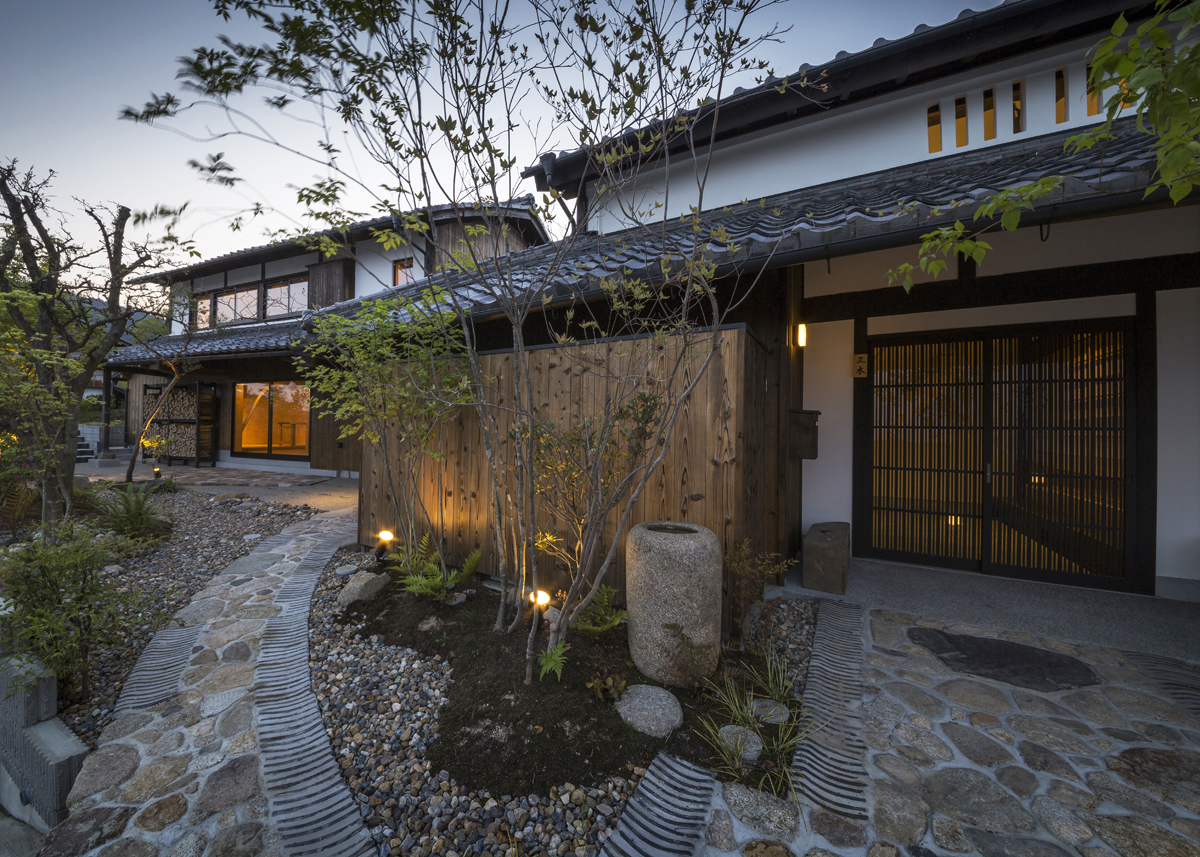 Rehabilitation of condominiums opens up possibilities for the next generation
Twenty or thirty years ago, a great number of condominiums were built in various places in Japan, and now they are becoming home to a new generation of families, and facing renovation. At the time of construction, in order to cut costs through large quantity purchases, and raise efficiency, all of the units in the one project had the same design of kitchen, bathroom, and washroom plumbing systems, and the same doors, windows and other interior materials. Standardizing and mass producing the layout meant that regional differences did not need to be taken into consideration, and economical construction was maximized.
It is natural that residents who continued living there for a long time should seek new ways to personalize their living environments to meet the needs of their changing family situation. It is our function to respond to such requests and make such personalization possible. It is also challenging for me to find new possibilities in a limited space such as a single apartment in a mass-produced project, and to respond to the needs of the residents for a newly defined living space
One client came to me to ask me to renovate a condominium that he had bought second-hand. I renewed all aspects of the interior and created a residence unlike any other in the project. That is not obvious from the exterior, but beyond the open door of the unit I created a unique expression of the occupant's personality that is the envy of the other tenants.
Commercial facilities
Places where people want to go
For commercial facilities, the design of a store is one of the important elements that can never be ignored.
One client requested us to refurbish a French restaurant that the owner wished to expand. The owner-chef is highly skilled and his reputation had ensured the restaurant's business success, but I felt that I would not have done my duty by him and his restaurant if I did no more than simply increase the number of seats and clean up the interior.
The kind of design that is needed to respond to such a request is one that creates an atmosphere that welcomes diners and makes them comfortable. If I can create a restaurant in which the guests can relax over their meals, or a shop where customers can enjoy looking at the stock and choosing what they want to buy, then those guests and customers will want to return there and bring their friends, their loved ones and family. This has the effect of boosting business and is beneficial to everyone.
As a result, that French restaurant's clientele swelled so much that I was even a little anxious, and the owner-chef happily complained that he was "too busy".